Birthday in Cancun: Tips & Ideas for an Epic Trip
In search of Cancun birthday ideas? It doesn't have to be a milestone birthday to plan an extravagant getaway to an exotic locale to celebrate the day your friend first graced the world with their presence! While big numbers like 21 and 50 are certainly worth their own special nod, we see no reason why every birthday isn't an excuse to have a little fun in the sun.
The perfect spot? Cancun, of course! The surf, the sand, the party vibe — It all adds up to an unforgettable trip that your entire crew will be dying to attend.
So, break out the party hats, figure out the guest list, and book your plane tickets. We've got great birthday ideas in Cancun to plan the perfect birthday trip, either for yourself or for your BFF.
Outdoor Activities in Cancun
Charter a boat, go on a cenote tour, or spend a day at an all-inclusive resort – there are a lot of options! If the birthday celebration starts at breakfast, you can easily plan a full day of fun in Cancun.
Plan a Birthday Photoshoot
Friend groups are constantly evolving. People get married. They move. Someone has a baby. This might be the only or the last time that you and your pals are all together for one big celebration for a long time. Capture it on camera, in snapshots that you'll all look back on with fondness.
Make sure no one is left out of the group shots and get a professional on your side to ensure everyone looks their best. A Local Lens photographer can help you add the cherry on top of this amazing travel experience.
Schedule a photoshoot for an hour or two before you go out to celebrate. Get dressed up and meet your photographer before dinner to capture you and your gang when you are looking your best.

The best times of day for lighting are in the morning (birthday brunch photoshoot anyone?!) or before sunset at golden hour.

Bring props! Numbered balloons or cupcakes make for great birthday photos at any age.
Unique Cancun Activities
Think about the style of the birthday boy or girl and what your group would love most. Sometimes you can even get group discounts on entry tickets, tours, or spa treatments.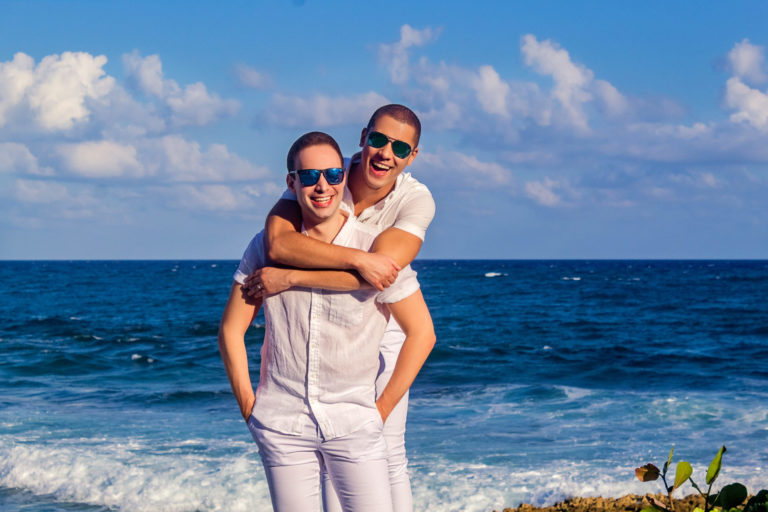 Find a Hidden Beach or Cenote
If the birthday boy or girl is up for an adventure, book a cenote tour! These crystal pools are one of the main attractions in Cancun, and are not to be missed! You can book a whole day that includes 3-5 cenotes, lunch, and drinks. Pack a cooler and bring your eco-friendly sunscreen.
Another great idea is a day trip to Playa del Carmen to relax on the beach and then walk down Avenida 5 de Mayo at sunset for a cold margarita. If you need other ideas for an adventure, check out our list of the most popular things to do in Cancun.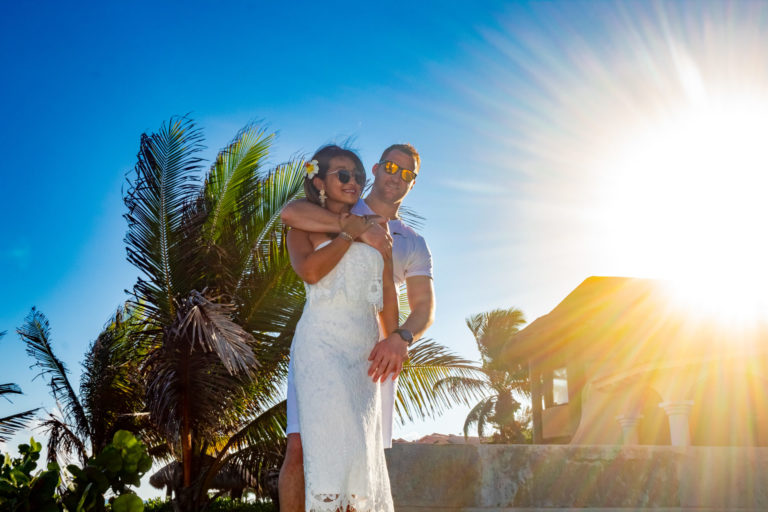 Eat at an Amazing Restaurant
Luxury dining, beachside hangout, or dinner on a boat – make the evening reflect the guest of honor! While you might like taking tequila shots all day, the birthday boy or girl might have other ideas in mind for their big celebration. Take their interests and personality into consideration when planning your getaway. Maybe they love the idea of sampling Mexico's finest tequila but would prefer to do so in a high-class atmosphere. Remember to make your reservations in advance, just to make sure the night goes perfectly.
Other Cancun Birthday Activities & Ideas
Charter a boat for a day and set sail among the gorgeous waters – champagne in hand! If you have a nice sized group, this is a great option to experience luxury at an affordable cost.

If not lifting a finger all day sounds like your kind of birthday, purchase a day pass at any of the all-inclusive resorts. Most resorts will sell a day pass that includes all meals, beachfront seating, and drinks.

Did someone say spa day? Shop around online for a full day spa package available at most hotels. Enjoy a massage, facial, wrap, manicure and pedicure so you can go to your birthday dinner glowing.