Best 30A Beach Photographers for a Mini Session or Family Photography in Florida
As the ultimate family destination in the gulf, your vacation to the Emerald Coast in Florida is a perfect opportunity for family portraits or 30A mini session photography on the beach. Gorgeous beaches, charming local hangouts, endless rows of shopping, a thriving culinary scene, and endless nature trails provide something for every member of the family. Once you've been you'll understand why it is a tradition for families to visit year after year, and you'll make it a tradition yourself!
Hire a photographer who knows all the best photo spots for a 30A beach mini session, whether it is on the porch of your vacation rental, on the beach, or on the trail. Below are the top photoshoot spots and the best 30A beach photographers to hire on your next trip.
30A Beach Photography Spots
Rosemary Beach
Named after the wild rosemary that grows here, Rosemary Beach is a quaint village with a bustling town square that is perfect to both relax and celebrate your vacation in South Walton. You can walk or bike everywhere, making this 30A beach destination 100% family-friendly.
Photoshoot lengths: 30min Mini Session – 1 Hour – 90 Min – 2 Hours
Alys Beach
Stunning architecture reminiscent of Greek villages along the Mediterranean, Alys Beach has an exclusively unique style. With palm-lined entries into secret courtyards and green spaces, Alys Beach is truly a luxurious escape from the real world. A typical day in Alys Beach involves enjoying a walk on the Timpoochee Trail or enjoying a leisurely bike ride through the neighborhood.
Photoshoot lengths: 30min Mini Session – 1 Hour – 90 Min – 2 Hours
Seaside
Known as the birthplace of the New Urbanism architectural design movement, Seaside is considered by many to be the original town of 30A, Florida. Explore Seaside by bike or on foot to view pastel-colored beach houses, an iconic post office, and design-forward walkways leading to the diamond-white sand. Seaside is a town so picture-perfect that it served as the backdrop for The Truman Show.
Photoshoot lengths: 30min Mini Session – 1 Hour – 90 Min – 2 Hours
Watercolor
Adventure is never far from reach while you're in Watercolor, Florida with all of the parks, community pools, and green spaces. The Beach Club has been recently updated with lots of deck space for sunbathing and 3 large swimming pools just steps away from the ocean. It is definitely one of the highlights of this 30A community in Florida.
Photoshoot lengths: 30min Mini Session – 1 Hour – 90 Min – 2 Hours
Grayton Beach
Eclectic Grayton Beach's unofficial motto is "Nice Dogs, Strange People." Another one of the original beach neighborhoods, Grayton Beach is a haven for artists, musicians, chefs, or anyone who wanted to escape convention and live the beach lifestyle.
Photoshoot lengths: 30 Min – 1 Hour – 90 Min – 2 Hours
Pricing for a 30A Photographer Mini Session
From 30A photographer mini sessions to 2-hour photoshoots, enjoy flat pricing for all locations. After you check out of your rental and you are back home, these photos will be a cherished souvenir for years to come. Capture authentic family memories with 30A beach photography in Florida!
What's included in my photoshoot package?
Peace of Mind
Choose from vetted and highly rated personal photographers. Hassle-free booking and a travel-friendly refund policy.
Quick Turnaround
Receive your photos within 5 days of your travel photoshoot, but usually sooner! Download your choice of 15, 30, 45 or 60 digital photos.
Expert Photo Editing
All photography is edited for light, color, & sharpness to make your vacation photos gorgeous. Advanced beauty edits are available for purchase.
Local Tips
Your personal photographer also acts as an informal tour guide with all the best photography spots and local secrets for what to see, eat, & do in town.
Print Release
Turn your digital photos into cherished travel prints & wall art! Use our printing partners and get FREE SHIPPING - as low as $1 USD for 4×6 luster prints.
Best Mini Session Photographers on 30A
Sara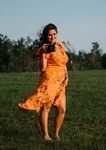 Hi, I'm Sara! I was born and raised in Panama City Beach, so I know all the best local spots. I specialize in family beach photography, 30A mini sessions, and maternity portrait photography with a pop of color, light, and creativity. Being a mother and an elementary education teacher, I'm amazing with children. Every session with me will be full of laughter, fun, and amazing memories to share for a lifetime.
See Portfolio
Book This Photographer
Micah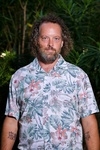 Hi, I'm Micah! I took my first photography in Seattle 20 years ago, half my life dedicated to this craft and my passion. Now residing in Florida from late Spring to early Fall each year, weddings and beach mini sessions have become my signature and I enjoy creating lasting memories for my clients.
See Portfolio
Book This Photographer
Raymond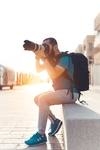 Hi, I'm Raymond and I am based out of Panama City Beach, Fl. I love to mix natural light photography with studio style lighting to create dramatic and memorable images. We have gorgeous sunsets and sunrises here on the Gulf Coast, I would love to give you one to take home with you!
How much does a photoshoot cost?
Prices vary by city, ensuring you the best rates. Choose between 4 different photography packages that range from 30 minutes up to 2 hours. The high-resolution photos are professionally edited and delivered by email in a private online gallery within 5 business days. See pricing for your destination here.
What is a vacation photographer?
Book a fun experience with a local professional photographer who knows all the best photography spots, when the best light will be, and how to beat the crowds to capture magical moments without tons of other tourists in the background. Local Lens vacation photographers are artists that are handpicked for quality, style, & skill. Not only will they take amazing photos, but will edit them to be beautiful photo souvenirs you'll treasure for years to come.
How will I receive my photos?
All photos are professionally edited and delivered in a private online gallery where you can download your favorite photos in high-resolution jpg format. Additional files and high-quality prints from our professional partner labs are also available for purchase. You should receive an email with your photography gallery link within five business days.
What is the best time for lighting and avoiding crowds?
We love to shoot during 'Golden Hour', the first or last hour of sunlight which helps produce a softer and more warm light due to the indirect sunlight that is evenly diffused. We highly suggest avoiding anytime between noon and 2 pm, since they tend to be the busiest and brightest times of the day. Check out our Golden Hour Calculator here.
How far in advance should I hire my photographer?
We'll do our best to accommodate any last-minute bookings, but to ensure you get your preferred date, time, and photographer, we recommend booking at least 1-2 weeks in advance.
How do I choose my photographer?
First, request your dates to check availability in your destination. Once you receive an email response, you can reserve the date with your favorite photographer and start planning all the fun details!
How do I hire a surprise proposal photographer?
Your engagement is a story that you will never tire of telling. Capture it with beautiful professional photos that you'll look back on for years to come. Request your dates and book your favorite photographer to begin. Choose your wedding proposal spot and the engagement photographer will be hidden and ready to capture the moment, paparazzi-style. Afterward, the proposal photographer will introduce themselves and you both can enjoy a fun engagement photoshoot to capture the post-engagement glow. These photos will be perfect for your official engagement announcement, wedding website, save-the-date cards, and wedding invitations!
How many people can join my photoshoot?
All of our photography packages are time-based. 1 hour is usually perfect for a family photographer session, but if you plan on having 6 or more people we normally recommend at least 90 minutes. However, the size of your party is ultimately up to you!
When you hire a photographer who owns the pictures?
You have the right to use the photos for personal use, so please share them, print them, and hang them on your wall! Your photographer and Local Lens retain the copyright of the photos. We would love to show off your amazing photos in our portfolio, but if you prefer to keep the photos private, just let us know.
What is your refund and rescheduling policy?
Our Peace of Mind policy offers free cancellations up to 7 days before your photoshoot:
Reservations may be canceled up to 7 days prior to the shoot date for a 90% refund

Shoot reservations canceled less than 7 days prior to the shoot: 50% refund

We will attempt to accommodate any rescheduling requests, but we cannot guarantee we will be able to do so. Last-minute changes are also not guaranteed. Shoot time missed due to late arrivals may be forfeited, and the number of photos delivered can be adjusted to reflect the actual time spent together.

All sales are final and there is no refund for canceled shoots within 24 hours of the shoot or 'no-shows'.

In the case of bad weather, exploring the city under the rain can be very exciting, and it will make for great photos (trust us!). If the weather is too unbearable, you can coordinate with your photographer to re-schedule or we will issue a full refund at our discretion.