Rome Family Photographer – Short & Fun Photoshoot Packages
Why not take advantage of a birthday, anniversary, vacation, or multigenerational reunion to capture authentic memories with a Rome family photographer? It's a great way to get everyone together in one photo while capturing the essence of what makes your group so special.
However, finding the perfect family photographer in Rome is a lot easier said than done. With so many out there to choose from, we'd like to give you some tips to help you prepare for your family photoshoot.
FINALLY, everyone will be in the picture and Mom will get some frame-worthy vacation photos that capture your special trip!
Things to Consider Before Looking for a Family Photographer in Rome
You likely have some ideas on how you want your photos to look, and you might even have some locations or outfit ideas in mind. That's great! Thinking more about these details before setting out on your search is key to making sure you hire the right Rome photographer for you.
How You Will Use Your Family Photos
How will you use or display your family photos? Will they be arranged into a photo book, shown off in your home on a gallery wall, or printed on a coffee mug? The size and quality of the photos will matter, so make sure your photographer delivers photos in a high-resolution digital format so that they can be printed or shared in many places via multiple methods.
Think About Your Past Photoshoot Experiences
If you have done a family photoshoot in the past, think about that experience. What would you have improved or what did you love about it? Giving a few moments to reflect will set you on the right path to finding the perfect Rome family photographer.
Find Your Photoshoot Style
Every artist has a signature style. This is why it is super important to find a Rome photographer that matches your vision and captures your group in a way that feels authentic to you.
How much direction would you like? Do you like candid moments or perfectly positioned photos?
Do you like coordinating outfits for family photos or loosely decided color schemes?
Which style do you like? Soft and warm or photos with artistic positioning and bright colors?
What to Expect When Hiring a Rome Family Photographer
Now that you've considered how you'll use your photos and you are getting a vision of your photo style, it is time to think of the prices, inclusions, and what to expect to get from your family photoshoot.
Think About Your Budget, but Don't Be Afraid to Splurge
Photoshoot costs can vary dramatically across photographers in Rome. Some photographers are new in their careers and offer affordable 1-hour family photoshoot rates.
On the other hand, others have 20+ years of experience and can charge thousands of dollars for a 90-minute shoot. It can be daunting once you start to get some estimates, so it is good to go in prepared with a budget in mind.
However, it can be worth splurging on your family photos. Moments with all your people together are precious and should be celebrated with beautiful photos.
If you have a larger group, the chance of getting everyone together again can be few and far between, so don't be afraid to go for a photographer you feel confident in, even if the cost is higher. Maybe you can even split the costs between some family members.
Know the Industry
It is important to know the industry standards before you look for your perfect photographer.
The most common photo delivery method is high-resolution digital files hosted in a private online gallery. This way you can download your images directly to your computer. Professional family photographers will deliver photos that have been edited, though the amount of editing and style will vary.
Editing is where most of the magic happens and your images are brought to life. For this reason, family photographers in Rome will never give any RAW unedited files. All professional photographers will grant you a print release so that you can print and use your photos as you please, as long as they are not used for commercial purposes.
Don't be Afraid to Ask Questions
Once you have this information from prospective Rome family photographers, you'll be able to make the right decision for you and your group.
How much will the session cost?
What is included in the fee?
How long will it take to view and receive the photos?
Is retouching and color balancing included?
What style does the photographer specialize in?
What is the duration of the session?
Does the photographer have experience working with children?
Deciding on Where and What Time to Take Family Photos
Now that you have an idea of what you are getting yourself into, close your eyes and imagine your perfect family photoshoot in Rome. Where is it?
Best Photo Spots in Rome for Family Photos
Getting some ideas on the best photo spots in Rome can be as simple as viewing a photographer's portfolio. Browse their work to get a good indication of where past shoots have taken place. Some outdoor locations will require an entrance fee or parking fees, so it is good to be prepared to cover these costs for your photographer.
There are so many beautiful outdoor locations to choose between – from lush botanical gardens to epic viewpoints. Have some ideas of the kinds of locations you like and ask your photographer for recommendations for locations.
The Best Time of Day to Take Photos in Rome
Equally important to the location of your shoot is to make sure your shoot is as the perfect time! Without a doubt, the best time to take photos in Rome is in the early morning or early evening.
Check out our golden hour calculator to see the best times for a photoshoot anywhere in the world. We are partial to the early mornings between 7:30 am and 8:30 am because the whole group starts fresh and there is less chance of other people or tourists around to interrupt your beautiful photo backdrop. Although it may be a little hard to wake up the kids, it is totally worth it.
Rome Family Photoshoot Packages
Rome family photographer costs can vary greatly. They can be hard to contact, and keeping track of everyone's portfolios and different prices can also be difficult. For this reason, we made it easy and arranged affordable photoshoot pricing that can fit your budget. See below all our vacation photography packages.
Included in every package:
EXPERT PHOTO EDITING: All photos are edited for light, color, and sharpness to make your photos gorgeous. Advanced beauty edits are available for purchase.
QUICK TURNAROUND: Receive your photos within 5 days of your photoshoot, but usually sooner! Download your choice of 15, 30, 45, or 60 digital photos.
LOCAL TIPS: Your personal photographer also acts as an informal tour guide with all the best photo spots and local secrets for what to see, eat, & do in town.
PRINT RELEASE: Turn your digital photos into cherished prints & wall art! Use our printing partners and get FREE SHIPPING – as low as $1 USD for 4×6 luster prints.
Best Family Photographers in Rome
Kathryn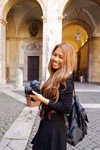 Ciao! I'm Kathryn, a professional photographer based in Rome. I tell stories of love, and capture emotion in its rawest form–pure, unstaged, and intimate. Not only do I strive to document moments shared when no one is looking, but also the love and joy couples and families have from being in each other's company.
"Why Rome?", you might ask. Good question. I came to this city five years ago and fell completely head over heels in love with it that I decided to stay for good (who in their right mind can resist the privilege to have artisanal gelato every day anyway?). I adore this city and so I'm always on a mission to create stories through the photos that I take, making a picture book that narrates itself without the use of words.
In my free time, I love to wander in the city, and with a camera in hand I let myself get lost in its narrow alleys, sometimes stumbling through secret gardens, or cool places I can take my friends to. I document Rome through and through because I can never get enough of it! I know where to find the best carbonara (vegan and nonvegan), the best gelato, the best coffee, and a lovely aperitif! I'm always on the go, and coffee fuels my everyday drive. I'm a firm believer and love being around people. I laugh my heart out, and enjoy making others laugh too!
See Portfolio
Book This Photographer
Alina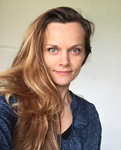 I love telling stories, making precious travel family memories, capturing couple love stories, or showing candid proposal scenes. Rome's beauty is the perfect background to tell YOUR story and to preserve your memories in an artistic and authentic way.
See Portfolio
Book This Photographer
Barbara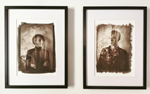 Hello! I'm Barbara, a professional photographer in Rome. Looking forward to capturing your moments here in this ancient city!
See Portfolio
Book This Photographer
Gabriele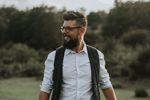 Hi! My name is Gabriele and I am a lifestyle photographer based in Italy. I love getting in touch with new people and I think that photography is a great way to create connections.
See Portfolio
Book This Photographer
Dmitry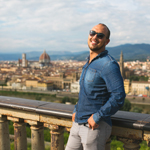 Hello! I'm a professional photographer based in Rome, Italy. With vast experience in photography, I promise to enhance your trip or wedding story in a very unique and creative way. His photography is about capturing the fleeting moment and the presence of the person in this environment. "I love to show people at their happiest. I strive to choose the most interesting places and environments, that will last forever on the pictures I've taken".
See Portfolio
Book This Photographer
Maria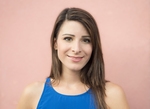 Hello! I'm Maria and I'm a professional Photographer since 2016. I have been working for several years in Milan, Naples, and Rome with people from all around the world. I love people's spontaneity, so my style is "natural" and I always try to give a unique and creative touch to all my images.
See Portfolio
Book This Photographer
Alexandra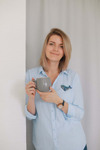 As in all my life, in photography, I seek beauty, originality, and harmony. I like warm, cozy, and filled with the moment shots. Photography can stop «now» and save in one card the most important. Let's capture your memories together.